Wholesale Fastener Distributor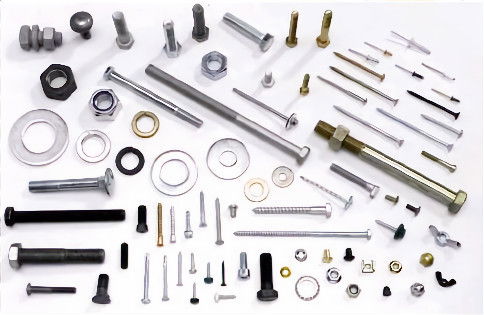 OEM Wholesale Fasteners Distributor
PSI Fasteners LLC in Oklahoma City, is a stocking, full line wholesale distributor of standard and special fasteners, Anchor Bolts, Structural bolts, Adhesives, Sealants, PVC pipe and fittings, Water works bolt kits, Gaskets & much more. With over 100 years of combined experience we are confident of our ability to offer you the most competitive price and service available.
We stock or have access for immediate delivery the complete line of Commercial Fasteners in Inch & Metric Sizes. Our parts are available in: Steel, Stainless Steel, Brass, Aluminum, Bronze, Ferrous & Nylon. If we do not currently stock what you use and would like us to, call us and let us know about your apllications and usages.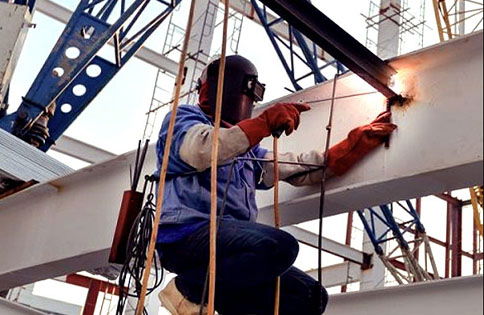 Structural Steel Fabrication Supplier
PSI Fasteners is a major supplier of nonstandard bolts and fasteners for the steel fabrication industry. We supply anchor bolts both standard and custom made per print, tie rod assemblies, and other job specific custom bolts. allow us to meet the most demanding lead times.
We have been providing Structural bolts to the steel fabrication and steel construction industries for decades. With a full range of structural products offered in a multitude of finishes and an extensive inventory on the shelf, we can take care of most needs immediately.
We have years of knowledge to assist with the needs of any job large or small. Here are a few examples of the items we supply to this market Anchor Bolts Straight and Bent (A36 – Mod55 – B7- A449) (Pln-H.D.G.) Structural Bolts A325 & A490 (Pln-H.D.G.) Wedge, Sleeve, Chemical and Epoxy Anchors Turnbuckle, Clevises, & Weld Studs.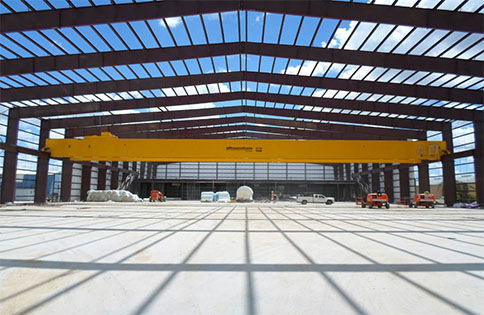 Metal Building Components
From Anchor bolts in the ground to purlin bolts in the roof and everything in between. PSI Fasteners has everything you need to construct a metal building. Not only do we carry the most common metal building fasteners like structural bolts and painted screws, We also Carry sealants, flashing, and closures.
We also provide Sag Rods, X bracing, Custom anchor bolts per print. Job packs are available as well as prepackaged and private labeling with your logo if you also distribute. With our product and industry specialists, we strive to help customers streamline operations at every level by lowering costs, eliminating production waste, and reducing in-house inventory requirements. All of our products meet and exceed MBMA standards.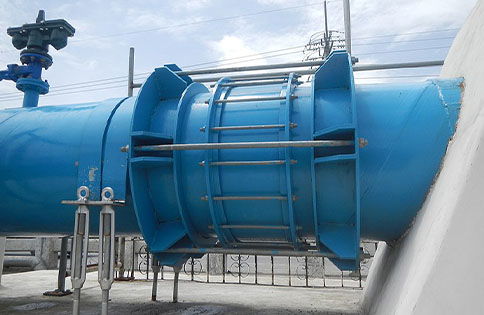 Water Utilities Parts Distributor
PSI Fasteners delivers quality products and innovative solutions across the water, sanitary sewer and storm water management industries. Everyday, private and public utility contractors, water sewer authorities, public works / line contractors and heavy highway contractors rely on PSI Fasteners because of our world-class service, We put your needs first.
From PVC pipe and fittings to Bolt and gasket kits we are you full line solution. To protect your name as you distribute, we also pre-pack and private label with your logo, bolt and gasket sets, butterfly cap screw sets as well as standard nuts and washers. We have prepaid shipping terms to the contiguous 48 states.

Standard or Special




What You Need – When You Need It !
Externally Threaded Products
Hex Head Cap Screws Elevator Bolts Full Threaded Studs

*Grades 2,5 & 8 Hex Lag Bolts *A-307, B-7 & B-8

B-7 Hex Bolts Structural Bolts Double End Studs

Square Machine Bolts *A325 & A490 Eye Bolts

Carriage Bolts Tension Control Anchor Bolts

Step Bolts Tower Bolt U-Bolts

Plow Bolts A-307 Grade B Metric Bolts
Internally Threaded Products
Hex Finished Nuts Hex Castle Nuts Machine Screw Nuts

*Grades 2,5 & 8 Structural Nuts Wing Nuts

Hex Jam Nuts *A325 & A490-2H Lock Nuts

Heavy Hex Jam Nuts Square Nuts Pal-Nuts

Heavy Hex Nuts Hex Coupling Nuts Weld-Nuts

Hex Slotted Nuts Acorn Cap Nuts Metric-Nuts

T-Nuts Flange Nuts
Socket Screw Products
Socket Head Cap Screws Flat Socket Cap Screws

Socket Head Set Screws Button Socket Cap Screws

Square Head Set Screws Socket Shoulder Screws

Hex Wrenches Roll Pins

Long Arm & Short Arm Dowell Pins

Socket Pipe Plugs
Threaded Screw Products
Machine Screws Sheet Metal Screws Drywall Screws

Slotted & Phillips Slotted & Phillips TEKS Screws

Flat, Round, Oval Flat, Round, Oval "U Drive" Screws

Pan & Truss Pan & Truss Sems Assemblies

Wood Screws Threaded Cutting Screws Theft-Pruf Screws

Slotted & Phillips *Types F, BF & 23 Thumb Screws

Flat, Round, Oval Threaded Forming Screws Torx Screws
Pre-Packed & Specialty Items
Flange Bolt Sets – Standard * Butterfly * Wafer * PVC

Steel * Zinc Plated * Stainless * A307B * A193-B7

Gaskets – Ring * Full Face * Drop In * Spiral Wound

Red Rubber * Non Asbestos * Neoprene * EDPM * Viton

Meter Coupling Washers- Neoprene * Fiber

Adhesives & Sealants – Polyurethane * Silicon * 2 Part Epoxy

Wire Rope * Brace End Grips * Shelf Angle Inserts
Cut, Lock & Specialty Washers
USS Flat Cut Washers Neobond Washers

Structural Washers SAE Flat Cut Washers

A325 & A490 Helical Spring Lockwasherss

L-9 Tension Washers Tooth Lockwashers

Clipped Washers Hillside Washers

Finishing Washers Square Cone Washers

Bevel Washers Hi-Collar Lockwashers

Belleville Washers Riveting Washers
1210 C N Council Rd, Oklahoma City, OK 73127 Phone: 405-782-0380 Fax: 405-782-0387